Skip to Content
Vehicle Oil Changes in Fremont, NE
Oil and filter changes are one of the easiest ways to keep your engine healthy and avoid expensive repairs. At Koplin Auto Care & Tire Pros, we offer oil change services on all cars, trucks, and SUVs. We provide convenient appointments for this routine maintenance and continue with helpful reminders in between services so you can keep on schedule. Putting off an oil change for a few miles is easy, although it's not a good idea. Before you know it, you'll be a couple of thousand miles past your due date while dirty oil circulates throughout your engine. Give us a call to get your oil change scheduled today.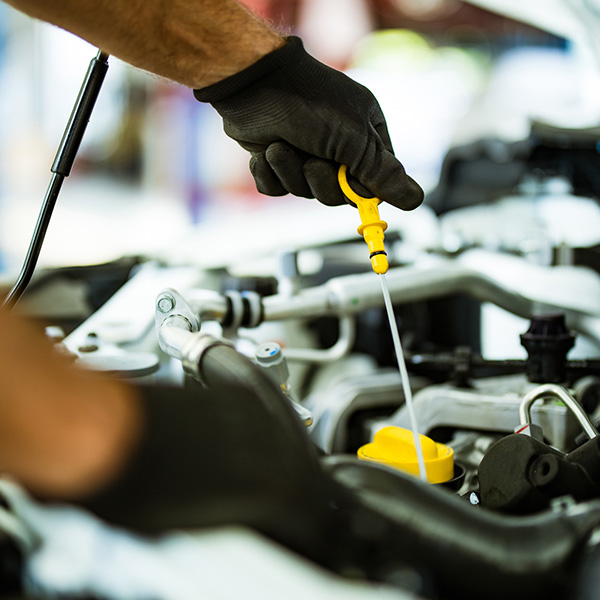 What to Expect With an Oil Change
The oil in your car's engine circulates throughout it to keep parts lubricated and minimize friction. The filter helps keep the oil clean by collecting dust, dirt, and other sediments that accumulate in the oil. Over time, the filter loses its ability to remove these particles; eventually, the oil is contaminated and dirty. Draining the dirty oil and replacing the filter minimizes the potential harm that dirty oil can cause to the motor. Our oil changes include new filter installation and your choice of conventional or synthetic oil specific to your vehicle's engine requirements. An oil change is also a prime opportunity for our certified technicians to take note of other engine parts, check hoses for leaks, monitor tire pressure, and complete further health checks on your car.
Protect Your Engine With Regular Oil Changes
You should schedule oil changes to be performed on a regular schedule, and the team at Koplin Auto Care & Tire Pros is here to help you stay up to date. If your engine has conventional oil, you'll need to change the oil about every 3,000 miles or three months. For those drivers who prefer synthetic oil, the schedule is about every 6,000 miles or six months. Of course, driving habits, driving conditions, and the type of vehicle you own will ultimately determine when your oil should be changed, but our team is here to ensure you remain on schedule for a healthy engine.