Skip to Content
Battery and Electrical Repairs
Your car's battery has many jobs, from helping to start your vehicle, charging, running your electronics. It is in charge of keeping your car functional while constantly using and recharging. All of this operation eventually drains the battery and wears down on its life. It's important to take care of your battery and replace it when it's time to avoid stalls and being stuck not able to start your vehicle. Koplin Auto Care & Tire Pros provides professional battery services and electrical repairs throughout Fremont, NE. Call us today to schedule your appointment for a quick and efficient battery replacement and electrical services.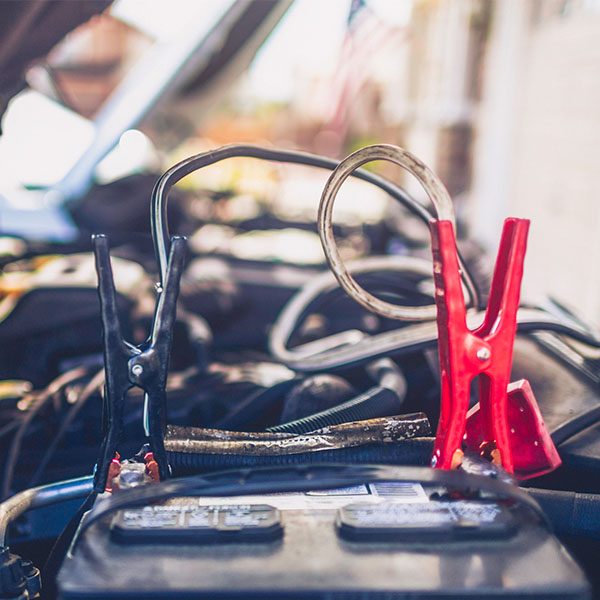 Electrical Inspections and Battery Tests
We're happy to conduct a routine battery check for your car at our shop. The check includes a test and a visual inspection of the terminals, cables, and battery fluid. We recommend testing your battery every 5,000 miles or during every oil change. During the inspection, we also use a load-testing device to check your battery's voltage for its charging system. Many cars require all different types of batteries and voltages. We're equipped to service all makes and models.
If you enter your car and the dome lights aren't on, and then your engine doesn't start, you most likely have a dead battery. Your vehicle may have an indicator light to also tell you. Most of the time, you can jump your vehicle. But if your battery refuses to hold charge, it needs to be replaced. Further inspection can identify if you have an alternator issue as well. We will look for this during our service.
Battery Replacement Services
If you need to jump your vehicle to bring it in for a replacement, turn off all electronics, including seat warmers and the stereo, while you bring it to us. There aren't many fixes for batteries outside of replacing them. Fortunately, it's quick, easy, and affordable. We can replace your battery in usually an hour. We'll even recycle your old battery for you. Contact us today to schedule your appointment for a battery replacement or electronic work on your car.